Cisco Integration Partner
More than voice – a better way for contact centers.

The only all-in-one platform that empowers contact centers running on Cisco UCCX and UCCE to meet omnichannel and voice automation needs.
Customers expect and need more than voice
With Comm100, expanding your voice system has never been easier. All channels and AI automation are included. Easily build upon your existing capabilities with Comm100 digital messaging and automation. Our solution is marketplace ready, allowing you to add the channels needed while leveraging your existing user interface.
Upsell is easy and drives customer satisfaction
With the announcement of Cisco end-of-life for the Cisco UCCX/UCCE – the opportunity is clear. Comm100 will transform Cisco contact centers into a complete omnichannel digital customer engagement platform; robust, unified communications across every digital channel and automation that makes it possible to deliver great experiences at scale. Couple that with seamless integration and you have the perfect upsell opportunity and solution for your Cisco customers.
Increase your deal size by adding on digital agent seats and AI bots to extend your customers capabilities. Positively impact your customers bottom line and drive your growth strategy forward. Comm100 partners increase their profitability with larger deal sizes and have a lower churn rate because they offer a full featured, multichannel platform – and a simplified service delivery.
Automate your customers' call centers
One channel is no longer enough – a multichannel solution is an easy upsell to the decision maker you have been working with. Customer's expectations are now digital, you need to offer an omnichannel, voice bot and chat bot solution. Harness the benefits of VoIP with our SIP extension and our flexible telephony integration, which will have you up and running in 5 minutes (literally). The Comm100 voice bot can easily take over with IVR (Interactive Voice Response) and you can customize how and when to set up an escalation to a human agent.
Easily integrate
Comm100 offers embedded feature configuration allowing easy third-party integration. Easily extend the capabilities of your existing solution with off-the-shelf integrations and a highly flexibly set of APIs.
Quick time to market
Remove the time and talent burden of building your own product – a small investment offers you the quickest time to market with Comm100.
The Comm100 Digital
Omnichannel

Customer
Engagement Platform
Why
Partner

with Comm100

For contact centers using Cisco UCCX/UCCE, there can be internal momentum to use Cisco's native chat and email client – Cisco ECE. However, Cisco ECE does not provide the channels, depth of features, or ease of use that are needed for success in digital transformation.

Key areas where Comm100 outperforms Cisco ECE include:
A Better Way With
More Channels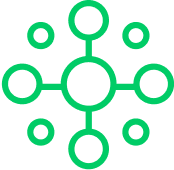 Omnichannel
Routing Engine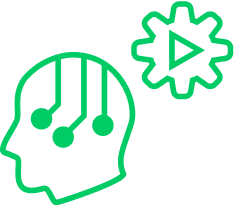 AI and Automation
Built-in
Expertise in the
Digital Space
More Engagement Channels
Expand beyond chat and email to text messaging, Facebook, Twitter, WhatsApp for Business, and WeChat.
Ease of Configuration
Change the look, feel, and functionality of your digital customer engagement in seconds without writing a line of code.
Omnichannel Routing Engine
Harness Comm100's omnichannel routing engine to ensure your customers connect to the agent or chatbot best suited to handle their question immediately.
Contact Management
Build customer profiles and access transcripts from all previous interactions while talking to customers.
AI and Automation Built-in
No need to use a third party to build and deploy chatbots. Comm100 has a native easy-to-use chatbot building interface and offers experienced chatbot architects to help you on your automation journey.
Built-in Reporting Suite
A comprehensive omnichannel reporting suite including 29 pre-built reports for tracking team efficiency, service quality, and chatbot performance across all channels.