Way more than a partnership, Comm100 offers a commitment of success to our partners:

Grow profits:
increase in ARR, wide margins, MDF and incentive programs
Cancel hold time:
personal, dedicated support manager

Gain expertise:
personal, dedicated support manager
Sell with confidence:
expert marketing team with extensive resources

Setup to win:
access to self-serve partner portal
TRUE OMNICHANNEL SOLUTION
Manage, modernize and secure their CX experience
available on-prem or in-cloud
Configure your preference
Offer a blend of chat, human-agent, self-serve, and bot-driven customer engagement channels.

Integrate with ease
Click to install ready, out of the box solutions or easily customize to your needs.

Gain an edge
Add a complete, award-winning digital CX solution to your service, as you boost your business' growth.
How can we work together?
Resellers & Systems Integrator
Sell our solution 'as is'. Offer your supportive administrative and professional services.

ISVs & Consultants
Offer our out of the box platform, design custom solutions for your clients or tailor any of our industry specific products.

White Label
Rebrand Comm100 to be sold as your own to your end consumers.
Comm100 partner program
helps you support digital transformation and fuel business growth.
You want your customers to offer an awesome digital customer experience? Comm100 platform gives over 15,000 businesses the tools to easily communicate — anywhere, anytime.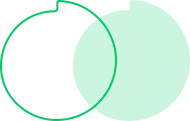 "It is our passionate goal to enable our customers to create the most genuine, personalized and impactful member experience possible in the healthcare industry today. Comm100 is helping us achieve this goal."
– Sally Else
President, Mphasis Javelina
"Comm100 provides us with a full range of tools and options to help us in our regional efforts in providing a leading-edge solution to the marketplace in Poland."
– Jolanta Rozycka
Marketing Manager, Unima
"Combining our unified communications technology with the Comm100 platform allows us to extend our capabilities with features like data analytics and AI-powered chatbot is a huge advantage for us."
– David Liu
CEO and Founder, Deltapath
"Immediate and helpful digital messaging coupled with automation is a top priority for our clients, and they turn to us for the most effective ways to accomplish that. Partnering with Comm100 gives us the ability to bring this powerful solution to our customers in a way that delivers results for our clients."
– Lawrence Solis
VP of Digital Sales, OutPLEX
"We set out with a tight turn around time and the team at Comm100 was so accommodating! Comm100 wanted to make sure we were successful with their product. They showed support all through onboarding, including scheduling and conducting a regular check-in cadence that best fit our schedule."
– LaDonna Brown
Systems Manager, CS Tech Admin Support, CDS Global
"Our Comm100 trainer showed us so much more than I could have ever imagined was possible. She worked with us to make sure our requirements were met and offered alternative workaround solutions to the oddities we presented her… The training we received from Comm100 was great!"
– LaDonna Brown
Systems Manager, CS Tech Admin Support, CDS Global
We're proud to work with a growing global team of digital transformation pioneers and emerging experts across a range of verticals and territories.
















Increased ARR and satisfied clients? Sign me up